Buying a Home with VA Loan?

I would like to personally thank ALL of our Service Members, Veterans and eligible surviving spouses for your sacrifice to our country! I'm always grateful for the opportunity to help military families buy & sell homes in the Denver Metropolitan area. I work with retired military buyers and sellers & assist military families who are relocating or transitioning from active-service to various civilian employment with defense contractors such as Lockheed Martin, General Dynamics, Northrop Grumman, Boeing & Raytheon. I consider it an honor and a privilege to provide expert, professional real estate services to military families and I look forward to help you buy or sell a home. Anthony Rael, your VA Military-friendly Realtor with RE/MAX Alliance - 303-520-3179

As an experienced VA/Military-friendly Denver Realtor with RE/MAX, I am happy to recommend local VA Mortgage Lenders who understand the VA mortgage loan process and will work hard to secure the best VA loan possible. Since VA guarantees a portion of the loan, this enables the mortgage lender to provide you with more favorable terms (saving you thousands of dollars!).

What is a VA Guaranteed Home Loan?
VA guaranteed loans are made by private lenders, such as banks, savings & loans, or mortgage companies to eligible veterans for the purchase of a home which must be for their own personal occupancy. The guaranty means the lender is protected against loss if you fail to repay the loan. The guaranty replaces the protection the lender normally receives by requiring a down payment allowing you to obtain favorable financing terms.

VA Loan vs. Traditional Mortgages
Military homebuyers have access to one of the most unique and powerful loan programs ever created. See how the VA Loan compares to a traditional home mortgage:
VA Loans
Conventional Loans
0% Down
(for qualified borrowers)

VA Loans are among the last 0% down home loans available on the market today.

Up to 20% Down

Conventional loans generally require down payments that can reach up to 20% to secure a home loan, pushing them out of reach for many homebuyers.

No PMI

Since VA Loans are government backed, banks do not require you to buy Private Mortgage Insurance (PMI).

PMI Required

Private Mortgage Insurance is a requirement for borrowers who finance more than 80% of their home's value, tacking on additional monthly expenses.

Competitive Interest Rates

The VA guaranty gives lenders a greater degree of safety and flexibility, which typically means a more competitive rate than non-VA loans.

Increased Risk for Lenders

Without government backing, banks are taking on more risk which, in turn, can result in a less-competitive interest rate on your home loan.

Easier to Qualify

Because the loan is backed by the government, banks assume less risk and have less stringent qualification standards for VA Loans, making them easier to obtain.

Standard Qualification Procedures

Conventional options hold stricter qualification procedures that can put homeownership out of reach for some homebuyers.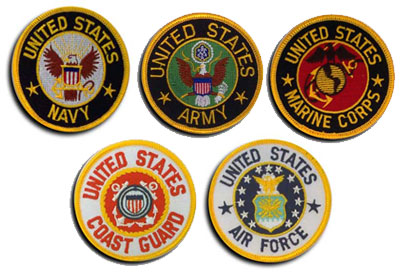 Benefits

Purchase Loans help you purchase a home at a competitive interest rate often without requiring a down payment or private mortgage insurance. Cash Out Refinance loans allow you to take cash out of your home equity to take care of concerns like paying off debt, funding school, or making home improvements.

Interest Rate Reduction Refinance Loan (IRRRL): also called the Streamline Refinance Loan can help you obtain a lower interest rate by refinancing your existing VA loan.

Native American Direct Loan (NADL) Program: helps eligible Native American Veterans finance the purchase, construction, or improvement of homes on Federal Trust Land, or reduce the interest rate on a VA loan.

Adapted Housing Grants: help Veterans with a permanent and total service-connected disability purchase or build an adapted home or to modify an existing home to account for their disability.

Eligibility Requirements

The length of your service or service commitment and/or duty status may determine your eligibility for specific home loan benefits.

Purchase Loans and Cash-Out Refinance: VA-guaranteed loans are available for homes for your own personal occupancy. To be eligible, you must have a good credit score, sufficient income, a valid Certificate of Eligibility (COE), and meet certain service requirements.

Interest Rate Reduction Refinance Loan (IRRRL): The IRRRL is a "VA to VA" loan, meaning it can only be applied to refinance an existing VA loan. An IRRRL can be done only if you have already used your eligibility for a VA loan on the property you intend to refinance. A new Certificate of Eligibility (COE) is not required. You may take your Certificate of Eligibility to show the prior use of your entitlement.

Native American Direct Loan (NADL) Program: The NADL program helps Native American Veterans purchase, construct, improve, or re-finance a home on Native American trust lands. Your tribal organization must participate in the VA direct loan program. You must have a valid Certificate of Eligibility (COE) and meet certain service requirements.

Adapted Housing Grants: VA helps Veterans with certain total and permanent disabilities related to your military service obtain suitable housing with either a Specially Adapted Housing (SAH) or Special Housing Adaptation (SHA) grant. You can apply for an SAH or SHA grant by either downloading and completing VA Form 26-4555 (PDF) and submitting it to your nearest Regional Loan Center, or completing the online application.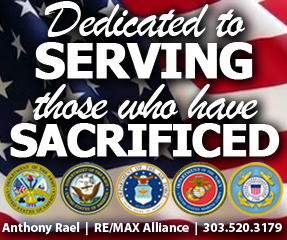 VA Funding Fee

The VA Funding Fee is paid directly to the Department of Veteran's Affairs and is the reason they can guarantee this no-money-down loan program. This fee is paid so that VA eligible borrowers can enjoy loan benefits such as $0 down financing and no PMI payments.

VA Funding Fee Chart
The Funding Fee is calculated by looking at 5 different factors: Loan amount, loan type (Purchase or Refinance), type of service, down payment (if any) and prior VA loan use. Take a look at the charts below to see how the VA Funding Fee varies based on these factors:
Purchase - First Time Use

Down Payment

Active Duty/Retired

Guard/Reserve

$0 Down

2.15%

2.40%

5-10% Down

1.50%

1.75%

10% or More

1.25%

1.50%

Purchase - Additional Use

VA Usage

Active Duty/Retired

Guard/Reserve

$0 Down

3.30%

3.30%

5-10% Down

1.50%

1.75%

10% or More

1.25%

1.50%

Cashout Refinance

VA Usage

Active Duty/Retired

Guard/Reserve

1st Time Use

2.15%

2.40%

Additional Use

3.30%

3.30%

IRRL (Interest Rate Reduction Loan)

VA Usage

Active Duty/Retired

Guard/Reserve

1st Time Use

0.5%

0.5%

Additional Use

0.5%

0.5%

How the Funding Fee is Paid
The funding fee does NOT need to be 'paid' separately and is typically rolled into the loan. This is a big benefit to a VA borrower who looking to take advantage of the $0 down benefit of the VA loan. Not only will you not need to put any money down, but you can finance the VA funding fee as well. It will be added to the total loan.

Do you Qualify for a VA Funding Fee Exemption?
Borrowers are exempt from paying the funding fee if they receive any disability payments from the VA or are considered at least 10% disabled. Your VA mortgage lender will work you to determine if you qualify.

Get Pre-Approved for a VA Loan!
Reach out to one of my preferred VA mortgage loan brokers below who can help you get pre-approved for a loan. There is absolutely no charge or obligation and is a vital first step in preparing to purchase a property.

Home Mortgage Alliance - Tiffany Swisher - (303) 327-6689
Fairway Independent Mortgage - Kari Abt - (303) 489-1205
America's Mortgage - Tenby Dahman - (303) 862-7760
Wells Fargo Home Mortgage - Miles VanVeckhoven - 303-438-4034
Caliber Funding - David Thomas - (720) 439-3313

I would like to personally thank ALL of our Service Members, Veterans and eligible surviving spouses for your sacrifice to our country! I'm always grateful for the opportunity to help military families buy & sell homes in the Denver Metropolitan area. I work with retired military buyers and sellers & assist military families who are relocating or transitioning from active-service to various civilian employment with defense contractors such as Lockheed Martin, General Dynamics, Northrop Grumman, Boeing & Raytheon. I consider it an honor and a privilege to provide expert, professional real estate services to military families and I look forward to help you buy or sell a home. If you have any questions relating to pre-qualifying for VA Home Mortgage and finding a great home in the Denver metro area, call Anthony Rael at (303) 520-3179

If you're thinking of buying, selling or relocating to the Denver Metro area,
call Denver Realtor Anthony Rael at (303) 520-3179