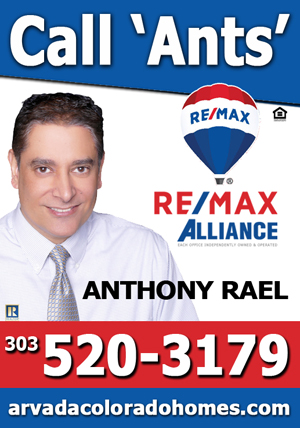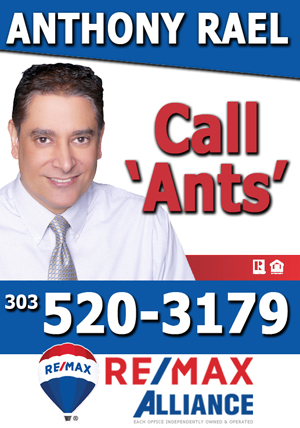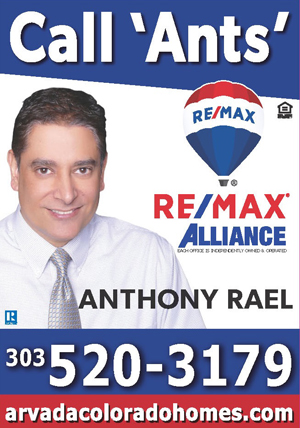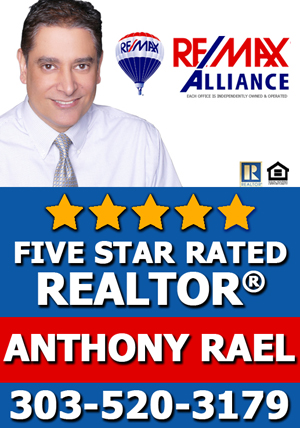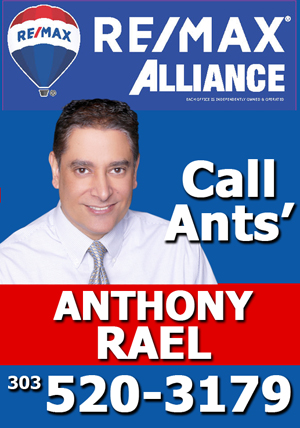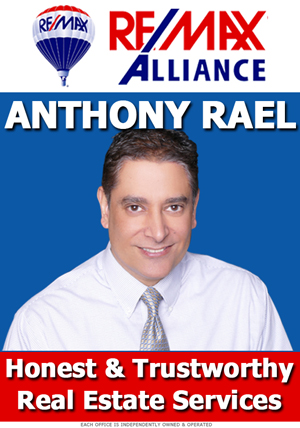 RE/MAX Denver Colorado Real Estate Agents & Realtors
Have you seen my local bus bench signs? I decided to go with 'Just Call Ants' because its catchy and easy to remember as you're driving 45MPH down the street. What do you think? If you've see one of my signs and searched Google or Bing for 'Call Ants' or #JustCallAnts and ended up here, please let me know where in the Denver area you saw the ad and I will enter you into a $100 gift card drawing. No strings attached - just measuring the effectiveness of my advertising. If you have any creative ideas for a future ad, submit it to me and if I use it, I'll send you $100 cash!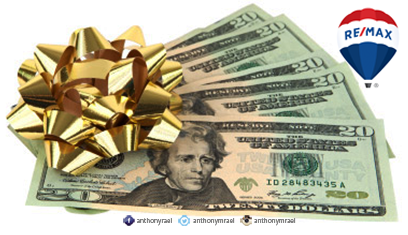 Help 'Ants' measure the effectiveness of his advertising
and you will be entered to win a $100!

Find Your Dream Home Today using 'SearchHomesInDenver.com' to gain instant access to Colorado's hottest new home listings, new home construction, resale single family homes, houses, condos, townhomes, lofts, new home communities, custom homes, short-sales, bank-owned and HUD foreclosures for sale in Arvada, Aurora, Boulder, Brighton, Broomfield, Castle Rock, Denver, Erie, Golden, Highlands Ranch, Lakewood, Littleton, Lone Tree, Louisville, Parker, Thornton, Westminster, Wheat Ridge. Anthony Rael is a top-producing agent with REMAX Alliance - the #1 Residential Real Estate Brokerage Firm in the Denver metro area. We have 23 RE/MAX Alliance offices throughout Colorado (see office locations below) + my RE/MAX network has more than 120,000 experienced Agents & Realtors in over 100 countries. 'Ants' works with expert mortgage professionals that can get you pre-qualified & pre-approved for a home mortgage quickly! 'Call Ants' at 303.520.3179
Arvada : RE/MAX Alliance (Main Office): 5440 Ward Rd. #110, Arvada, Colorado 80002 - 'Call Ants' 303-520-3179
Arvada : Olde Town - RE/MAX Alliance: 7425 Grandview Avenue, Arvada, Colorado 80002 - 'Call Ants' 303-520-3179
Aurora : RE/MAX Alliance: 13770 East Rice Place, Aurora, Colorado 80015 - 'Call Ants' 303-520-3179
Boulder : RE/MAX Alliance: 4770 Baseline Road Suite #220, Boulder, Colorado 80303 - 'Call Ants' 303-520-3179
Castle Rock : RE/MAX Alliance: 719 Wilcox Street, Castle Rock, Colorado 80104 - 'Call Ants' 303-520-3179
Conifer : RE/MAX Alliance: 25577 Conifer Rd. #201, Conifer, Colorado 80433 - 'Call Ants' 303-520-3179
Denver Central : RE/MAX Alliance: 1873 S Bellaire St. #700, Denver, Colorado 80222 - 'Call Ants' 303-520-3179
DTC : RE/MAX Alliance: 6465 Greenwood Plaza Blvd. #280, Centennial, Colorado 80111 - 'Call Ants' 303-520-3179
Evergreen : RE/MAX Alliance: 30480 Stagecoach Blvd, Evergreen, Colorado 80439 - 'Call Ants' 303-520-3179
Fort Collins Downtown : RE/MAX Alliance: 125 S Howes St #120, Fort Collins, Colorado 80521 - 'Call Ants' 303-520-3179
Fort Collins South : RE/MAX Alliance: 4703 A Boardwalk Dr, Fort Collins, Colorado 80525 - 'Call Ants' 303-520-3179
Golden : RE/MAX Alliance: 1019 8th St, Golden, Colorado 80401 - 'Call Ants' 303-520-3179
Greeley : RE/MAX Alliance: 1275 58th Ave. Ste. A, Greeley, Colorado 80634 - 'Call Ants' 303-520-3179
Longmont : RE/MAX Alliance: 512 4th Avenue Suite 101, Longmont, Colorado 80501 - 'Call Ants' 303-520-3179
Louisville : RE/MAX Alliance: 225 South Boulder Road, Louisville, Colorado 80027 - 'Call Ants' 303-520-3179
Loveland : RE/MAX Alliance: 750 W. Eisenhower Blvd, Loveland, Colorado 80537 - 'Call Ants' 303-520-3179
Nederland : RE/MAX Alliance: 286 N Bridge St, Nederland, Colorado 80466 - 'Call Ants' 303-520-3179
Northeast ; RE/MAX Alliance: 13659 E. 104th Ave. #100, Commerce City, Colorado 80022 - 'Call Ants' 303-520-3179
Parker : RE/MAX Alliance: 18551 E. Mainstreet, Parker, Colorado 80134 - 'Call Ants' 303-520-3179
Walnut : RE/MAX Alliance: 1911 11th Street 107, Boulder, Colorado 80302 - 'Call Ants' 303-520-3179
Wellington : RE/MAX Alliance: 4006 Cleveland Ave, Wellington, Colorado 80549 - 'Call Ants' 303-520-3179
Westminster : RE/MAX Alliance: 9737 Wadsworth Parkway, Westminster, Colorado 80021 - 'Call Ants' 303-520-3179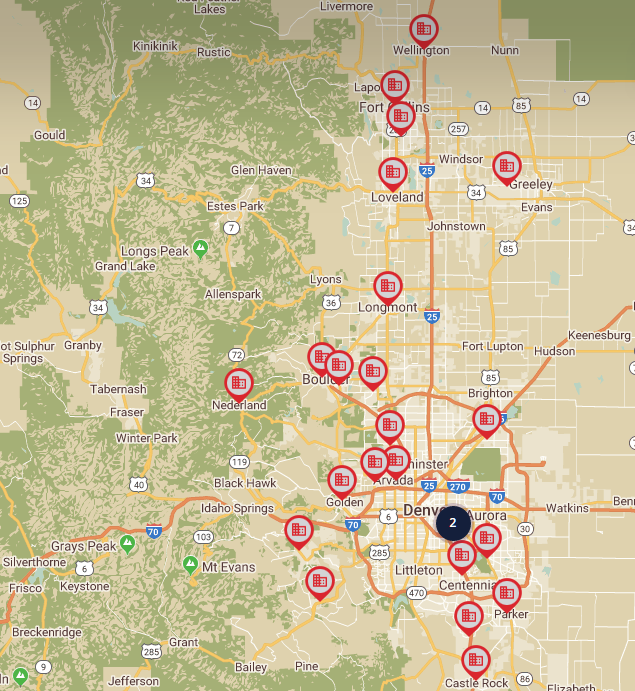 #justcallants #justcallants #justcallants #justcallants #justcallants